Windwerks has been proudly making 100% Australian-made products to colour your world and dance on air since 1992.
Our History
Windwerks manufactures and sells quality Australian-made decorative windsocks, commercial and safety windsocks and aviation windsocks.
Started originally in Tasmania in 1992, Di and Barry took over Windwerks in 2019 after being long-term customers who simply loved the product.
We remain an Australian family owned and operated small business, who manufacture all our windsocks here in Australia. Our Head Office is in Brisbane, and our manufacturing facility is at Tweed Heads in Northern NSW.
After all this time we're pretty sure we know what our customers want: Long lasting Australian made goods with great designs, top quality workmanship, and exceptional customer service coupled with true value for money.
All of our products are designed to weather the harsh Australian conditions. Our fabrics are UV protected, non-fraying ripstop nylon, and our windsock fittings deliver consistent performance year after year.
Combined with our great designs, vibrant colours and quality Australian workmanship, you will struggle to find better made, more long-lasting windsocks and flags than those we produce at Windwerks.
We invite you to browse through our website and join the ranks of happy customers who love to colour their world with Windwerks Windsocks!
Decorative and Garden Windsocks and Flags
Our decorative and garden windsocks help brighten and bring smiles to your little corner of Australia. Just tie them to a pole, tree or corner of your house, and let the breeze work it's magic on our colourful designs.
Aside from our fantastic range of garden windsocks we also make bright Bali-style flags, wind dancers, twirling ribbons and star wands.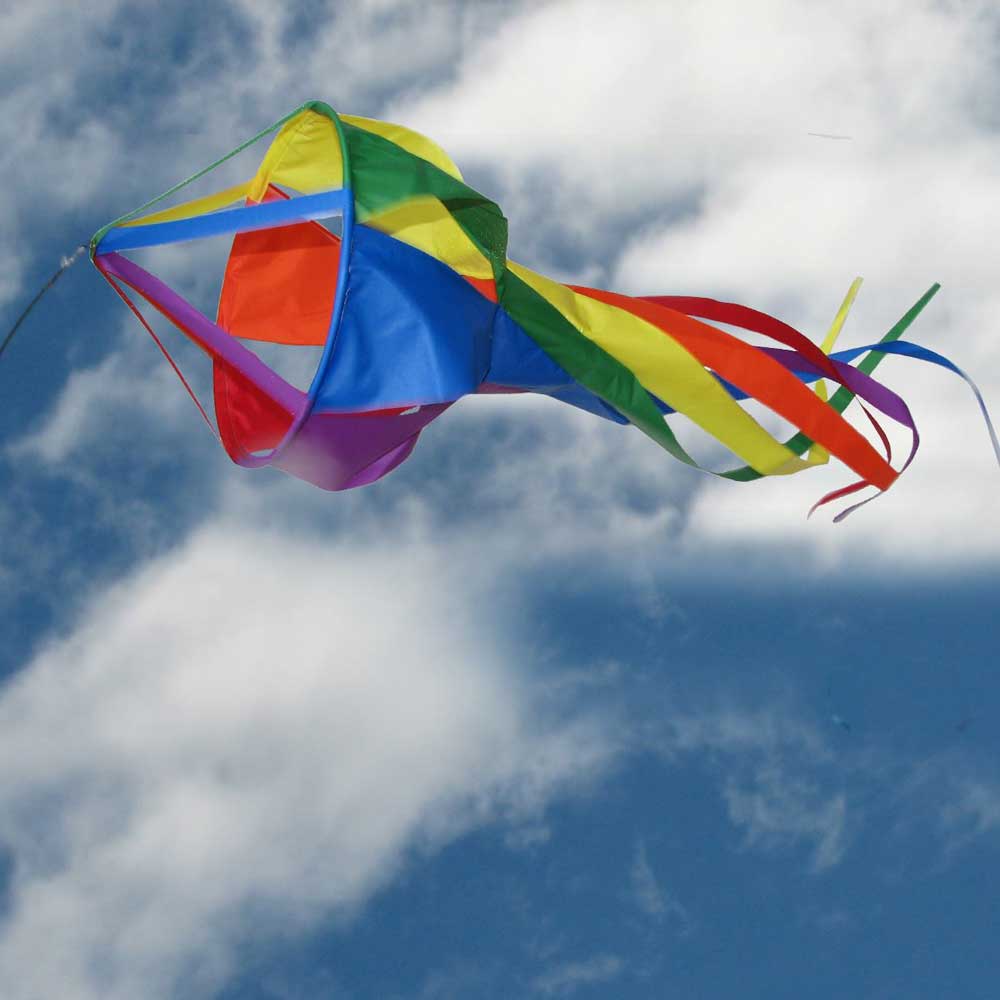 Commercial and Industrial Windsocks
Our commercial and industrial windsocks, sportsocks and wind indicators have been helping to keep businesses, mines and government agencies safe for decades.
We provide top quality Australian made aviation wind indicators for light and commercial aircraft as well as industrial windsocks for a host of safety and monitoring applications.
We also make custom colour windsocks for sporting clubs that deliver all the wind information you'll need to have a great sporting experience, and we can help you promote your business or event with our colourful, eye-catching products.